Esther Malone
REALTOR | Buyer's Specialist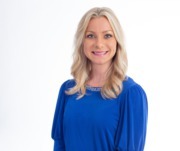 Esther was born and raised in Japan, moved to California at the age of eleven, entered the foster system at fifteen, and has lived in San Diego with her husband, Tanner, after they wed in 2019. Aside from her husband, Esther has two very sweet cats: Ojo and Aztec. Esther is very family oriented and loves spending time with her husband, in-laws, and two sweet kitties. Another important facet of Esther's life is her faith and community at North Coast Church, at which she enjoys serving at events with the community.
Esther loves being adventurous. Some of her favorite hobbies are going camping, hiking, bike riding, going to the gym, and watersports of any kind. Esther's hobbies help keep her physically fit and mentally sharp, preparing her for a day's work in real estate, where she is greatly eager to help and serve others through being their real estate agent.
One of Esther's inspirations for helping and serving others is "Urban Surf 4 Kids," a non-profit organization with the purpose of empowering foster youth through providing surf therapy, mentorship, and much more. The mentorship and help that Urban Surf 4 Kids provided Esther with has built lifelong relationships and memories that she will cherish forever. Esther now enjoys giving back by being a volunteer to provide the same mentorship that she received to young foster children.
Playing a major role in making an impact in the lives of others was the driving force behind Esther's passion for getting into real estate. She believes that assisting others in one of their biggest choices in life—that of choosing a home—is one excellent way of helping others.