Silvia Ziller
REALTOR | Buyer's Specialist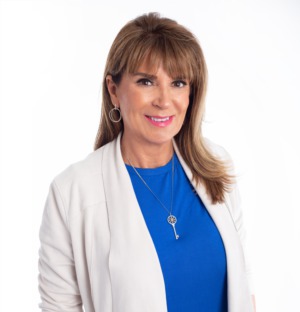 Silvia was born in Brazil to an American father and a Brazilian mother, she's the middle child, with two brothers. She lived in Brazil with her family for 5 years and then moved to the United States when her father was transferred to a new position with a major airline. She grew up in a beautiful and peaceful home in the San Francisco Bay Area where she attended a private school. 
She married young and moved to New York where she finished her education, while working for a renowned American Brand Company. She had three beautiful children and eventually decided to move back to Brazil so that her children could learn Portuguese and the Brazilian culture, which they did. She spent the next five years teaching kindergarten at the American School in Belo Horizonte where her kids also attended school.
Later, she moved back to the United States so the kids could finish their education. With that in mind, she decided to move to St. Louis, MO so that the children could attend a Christian private school where they excelled and graduated with honors.
Now her children are all grown up with families of their own and have given her two beautiful and adorable grandchildren whom she loves to death.
Once Silvia was done raising her children she decided to go back to work, and work she did. She worked in retail for about twenty years with different companies and different capacities, working her way up to general manager. She then moved on to Property management for about seven years in which time she developed an interest and love for real state. She decided to take the classes and became a realtor in 2019.
Silvia is, a fast learner, hard worker, very organized, honest and truthful, she's extremely intelligent and loyal to her family and friends. She's easy going, funny, charismatic, a people's person and love's to make everyone happy.
Silvia speaks English, Spanish and Portuguese, she has traveled all over the world and experienced and learned from many different cultures which gives her a very unique perspective, understanding and ability to read people and help them achieve their goals in many professional areas.